RESMED AIRCURVE™ 10 VAUTO ΑΥΤΟΜΑΤΟ BiPAP ΜΕ ΘΕΡΜΑΙΝΟΜΕΝΟ ΥΓΡΑΝΤΗΡΑ HUMIDAIR™
Διατίθεται στην Ελλάδα
Important Information: The HumidAir™ Heated Humidifier is built into this machine. The heated humidifier does not function without a water chamber. Water chamber is sold separately. To purchase the water chamber (Ref:37300), add it to your shopping cart from the options on the machine page.
Wireless Communications: This application is not free. Please contact us for further details
AirCurve™ 10 VAuto BiLevel is an Auto BiLevel Machine with advanced AutoSet Algorithm that provides two (2) separate pressures adjusted throughout use, one for inhalation and one for exhalation. The treatment's goal is to provide the best combination of pressure for inhalations and exhalations and deliver the optimal pressure needed. When a higher pressure is not needed, the machine will automatically operate in a lower pressure. Fixed pressure (CPAP) is also available.This machine combines the best of ResMed's sleep therapy technologies.
In the package: AirCurve™ 10 VAuto BiLevel Machine, Built-in HumidAir Heated Humidifier, Dishwasher Safe & Long Life Water Chamber (Optional), SlimLine Tubing, ClimateLineAir Heated Tubing (Optional), Universal AC Power Supply with Cord, Laptop Style Travel Bag, Starter Filter, Filter Cover, SD Data Card, Printed Users Manual, 2 Years Manufacturer's Warranty.
Compatibility: Compatible with all CPAP & BiLevel Masks.
Tubing Compatibility: Compatible with SlimLine Tubing, Standard Tubings and ClimateLineAir Heated Tubing when HumidAir Heated Humidifier is used.
Universal Power Supply: AC Power Supply 100-240V, 50-60Hz.
AutoSet Algorithm: The advanced AutoSet Algorithm differentiates between obstructive and central apneas, and provides the optimal pressure level adapting to apneas, snoring and flow limitations.
Discreet presence and quiet operation: AirCurve 10 VAuto is the most unobtrusive BiLevel machine you've ever had! Thanks to its very quiet motor, which produces low air turbulence, it guarantees completely quiet operation (~26.6dBA), throughout the night. It also carries an ambient light sensor that reads the amount of light in the room and adjusts the brightness of the screen accordingly, so as not to disrupt your partner when you wake up during the night.
SlimLine™ Tubing: AirCurve 10 VAuto comes with ResMed's SlimLine tubing. Compared to traditional tubing, the SlimLine™ Tubing is 40% lighter, 14% thinner and takes up 35% less space.
ClimateLineAir™ Heated Tubing: If you choose to start your therapy with the HumidAir Heated Humidifier, ResMed recommends the ClimateLineAir Heated Tubing, compatible only with specific CPAP & BiLevel Machines from ResMed.
Built-in Humidifier: ResMed's Humidair Heated Humidifier is directly built into the machine, making it significantly smaller in size and easier to use. Eight (8) levels of humidification are offered through the "My Options" screen, 1 being the lowest humidity setting and 8 being the highest, or, the humidifier can be turned off completely, depending on the user's needs.
SmartStart & AutoStop: The SmartStart function starts your therapy as soon as you wear your mask and AutoStop automatically stops it when you remove it.
Adjustable Ramp: The Ramp feature facilitates the therapy process from the second you turn on your machine. The Ramp delivers a low pressure, so as to help the patient fall asleep and, afterwards it increases the pressure to the adjusted levels. The Ramp can be adjusted between 5 and 45 minutes.
TiControl: TiControl is an added setting specifically designed to help patients who suffer from Chronic Obstructive Pulmonary Disease (COPD), Obstructive Lung Disease and other respiratory diseases. TiControl can prolong the IPAP phase according to your personal needs, and give you enough time to inhale before the EPAP phase begins.
Vsync Mask Leak Monitoring: The Vsync feature keeps track of all the mask leaks throughout the night and makes up for them by adjusting baseline pressures for constant effectiveness.
Sleep Report: AirCurve 10 VAuto's Sleep Report provides you with all the details of your daily sleep apnea therapy, such as total usage hours, total usage days, days used more than 4 hours, mask leak rate indicators, AHI, mask seal, humidification details, average usage hours, used hours, average pressure, events per hour of use (AHI), total apnea index and central apnea index.
CSA & CSR Detection: The AirCurve 10 VAuto detects apneas from different causes other than those due to the breathing system, the CSA (central sleep apnea) and the CSR (Cheyne Stokes Respiration). This is a very important advantage for a BiPAP device, as it provides even more targeted therapy.
SD Data Card: The SD Data Card is pre-installed into the machine and stores the following sleep report information: 365 days of summary data including usage hours, mask seal, leak rate, humidifier functionality, days used, days used for over 4 hours, events (AHI) per hour, average usage, used hours, average pressure, AHI, total apnea index, central apnea index.
Wireless Communications: Thanks to ResMed's Wireless Communications system, you can have access to your therapy data and remotely change the settings anytime, just by contacting the provider through e-mail or telephone and requesting a setting adjustment or a therapy report. Keep in mind that, if you want to make a request, you have to make sure your machine has been plugged in for at least 24 hours.
MyAir Personalized Therapy Support: MyAir is an optional online program from ResMed, that provides personalised support throughout the treatment. It helps you set your personal treatment goals, rewarding you once you have achieved them. With myAir you will always have the motivation to continue a successful treatment. MyAir is understandable and simple to use, and includes helpful icons and charts. MyAir motivates the user by providing milestones with awards and badges.
Certified Quality
Manufacturer: ResMed
Country of Origin: Australia, Singapore
Part Number: 37267
Download AirCurve 10 Fact Sheet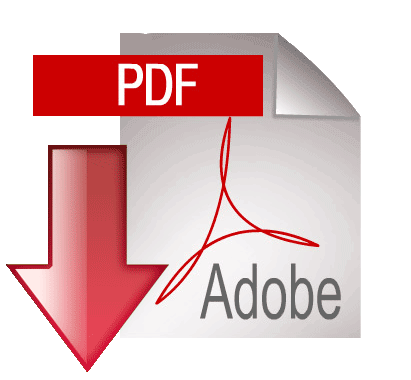 Download AirCurve 10 VAuto, AirCurve 10 (S), AirCurve 10 (ST) User Guide (English)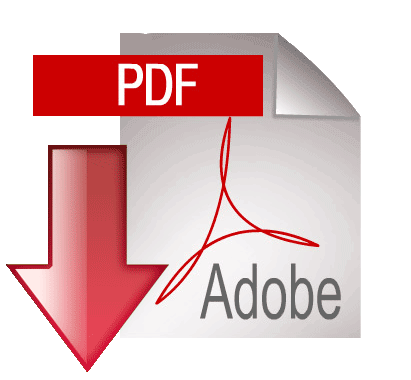 Download AirCurve 10 VAuto, AirCurve 10 (S), AirCurve 10 (ST) Quick Start (English)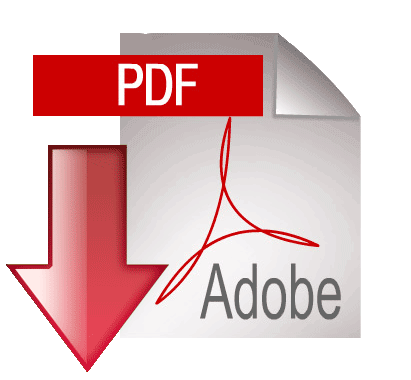 Download How to Adjust HumidAir Humidification Settings when Using the SlimLine or the ClimateLineAir Heated Tubing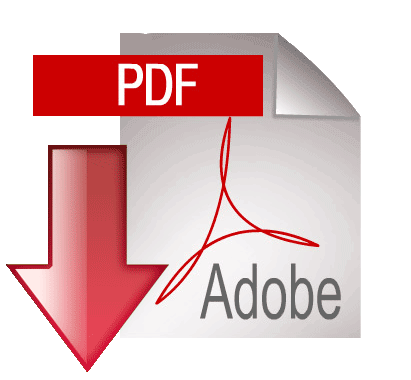 Technical
ΤΕΧΝΙΚΕΣ ΠΡΟΔΙΑΓΡΑΦΕΣ

Therapy Modes: CPAP, BiLevel S, Auto BiLevel

Pressure Range: 4-25 cm H2O

Sound Levels: 26.6 dBA (Average)

Ramp: Standard Ramp (User Adjustable)

Ramp Start: 4 to Minimum Pressure

Auto On/Off: Available

Filters: Disposable (Standard or Hypoallergenic)

Rainout Prevention: Climate Control with ClimateLineAir Heated Tubing (optional)

Auto-Altitude Adjustment: Up to 2.600m (~8500 ft)

EPR Technology: Expiratory Pressure Relief (Off, 1, 2, 3 CM H2O)

Leak Compensation: Automatic

On-Screen Messages: High Leak Detected, Mask May Be Fitted Incorrectly, Water Tub Not Inserted Properly, Air Tubing May Not Be Connected Properly, Tubing Blocked, System Fault, Air Filter Maybe Blocked, etc

ΠΡΟΔΙΑΓΡΑΦΕΣ ΥΓΡΑΝΤΗΡΑ

Heater Plate Settings: Off, 1-8

Water Chamber Type: Standard or Long Life

Chamber Capacity: 380 mL to Max. Fill Line

Power Source: Not Available

ΠΡΟΔΙΑΓΡΑΦΕΣ ΘΕΡΑΠΕΙΑΣ - ΔΕΔΟΜΕΝΑ

Data Storage: 4GB SD Data Card

Available Data: 365 Days of Summary Data [Usage Hours, Events (AHI) Per Hour, Humidifier Functionality, Leak Rate, Days Used, Mask Seal, Days Used For Over 4 Hours, Average Usage, Used Hours, Average Pressure, Total Apnea Index and Central Apnea Index]

ΠΡΟΔΙΑΓΡΑΦΕΣ ΙΣΧΥΟΣ

AC Power: Universal AC Power 100-240V, 50-60 hHz

AC Power Supply: Yes

AC Power Supply Size: 14.00 cm x 5.10 cm x 3.20 cm (~5.50'' x 2.00'' x 1.25'')

AC Power Supply Weight: 590 gr (~1.25 Lbs)

AC Power Cord Length: 3.66 m (~12.00 Feet)

AC Power Consumption: 53 W - 104 W (maximum)

DC Power: Optional

DC Power Supply Size: 16.50 cm x 6.35 cm x 3.80 cm (~6.50'' x 2.50'' x 1.50'')

DC Power Supply Weight: 767 gr (~1.69 Lbs)

DC Power Cord Lenght: 2.87 m (~9 feet 5 inches)

DC Power Consumption: 51 W - 106 W (maximum)

ΠΡΟΔΙΑΓΡΑΦΕΣ ΔΙΑΣΤΑΣΕΩΝ, ΒΑΡΟΥΣ

Size: 11.61 cm x 25.50 cm x 15.00 cm (~4.57'' x 10.04'' x 5.91'')

Weight: 1.25 kg (~2.75 Lbs)