INOGEN ONE G4 PORTABLE OXYGEN CONCENTRATOR MACHINE (3LPM-PULSE DOSE MODE)
Available in the UK & in the European Union
Weight: 1.30 kg (~ 2.87 Lbs), Battery Run Time: Up to 2.70 Hours with 4-Cell Single Battery & Up to 5.00 Hours with 8-Cell Double Battery, Power Consumption: 19-50 Watts

In the package: Inogen One G4 Portable Oxygen Concentrator, Adjustable Carry Strap, G4 Carry Bag, 4-cell Rechargeable Battery or 8-cell Rechargeable Battery (optional), AC Power Supply, DC Power Cord, One (1) Nasal Cannula, 3-Year Manufacturer's Warranty, Printed User Guide.

The Inogen One G4 Portable Oxygen Concentrator is a unique and innovative portable oxygen concentrator by Inogen. With a total weight of less than 2.00 kg (~ 4.40 Lbs), a compact design and an adjustable shoulder strap, Inogen One G4 is one of the most popular oxygen concentrators in the market.

Super Lightweight: Weighing only 1.3 kg (2.87 Lbs), this oxygen concentrator is the definition of comfort.

Pulse Dose Technology: The Inogen One G4 utilizes Intelligent Delivery Technology to facilitate the user. It detects inhalation and exhalation and applies the necessary amount of oxygen within 400 milli-seconds.
Extremely Quiet: Designed for effortless use, Inogen One G4 operates at only 40 dBA, and provides a remarkable oxygen therapy.
Easy to Carry On: With an FAA certification, the Inogen One G4 can be carried and used in-flight to make your life easier.
Oxygen Flow Settings: The Inogen One G4 operates in three (3) different oxygen flow settings (pulse dose).
Long-lasting Battery Life: The single battery lasts up to 2,7 hours, while the double battery lasts up to 5 hours, depending on the setting level. The batteries charge when the device is connected to AC or DC power supply.
Innovative Oxygen Filtering Technology: Inogen One G4 takes the outside air and filters out the gasses and pollution to turn it to pure oxygen.
Certified Quality
Manufacturer: Inogen
Country of Origin: United States of America
Part Number: IS-400-4cell (Standard with Single Battery), IS-400-8cell (Standard with Double Battery)
Download Inogen One G4 Brochure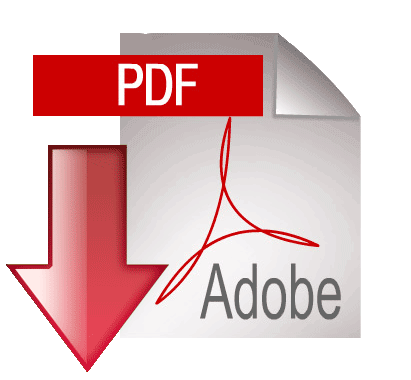 Technical
OPERATIONAL SPECIFICATIONS

Pulse Dose: 1-3

Continuous Flow: N/A

Oxygen Concentration: 87-96% for all settings

Sound Level: ~ 40 dBA

Start-up Time: 2 Minutes

Filters: Output Filter/ Reusable Particle Filter

Oxygen Volume per Pulse: Fluctuates

Altitude: Up to 3000 m (~ 10000 feet)

Tubing & Cannula Length: Up to 7.6 m (25 feet)

On Screen Messages: Power Source, Battery Temperature Alert, Battery Empty, Battery Low, Check Battery, Oxygen Delivery Error, System Error, Replace Columns, Service Soon, Oxygen Low, Remove Battery to Cool, System Temperature Alert, Communication Error, Service Needed, No Breath Detected, Oxygen Low, Oxygen Sensor Failure

POWER SPECIFICATIONS

AC Power: Universal AC Power 100-240V, 50-60 hHz

AC Power Supply: Yes

AC Power Supply Size: 10,80 cm x 3,20 cm x 5,70 cm (~ 4.25'' x 1.25'' x 2.25'')

AC Power Supply Weight: 390 gr (~ 0.85 Lbs)

AC Power Cord Length: 3.90 m (~12 feet 10 inches)

AC Power Consumption: 19 W - 50 W

DC Power: Available

DC Power Supply Weight: 180 gr (~ 0.40 Lbs)

DC Power Cord Lenght: 2.33 m (~ 7 feet 8 inches)

DC Power Input: 13.5 - 15.5 Volts

PHYSICAL SPECIFICATIONS

Size: 6.90 cm x 15.00 cm x 18.00 cm (~ 2.75'' x 6.00'' x 7.20'') With 4-cell Single Battery & 6.90 cm x 15.00 cm x 19.60 cm (~ 2.75'' x 6.00'' x 7.75'') With 8-cell Double Battery

Weight: 1.27 Kg (~ 2.80 pounds) With 4-cell Single Battery & 1.47 Kg (~ 3.25 pounds) With 8-cell Double Battery

BATTERY SPECIFICATIONS

Battery Type: Rechargeable Lithium Ion

Recharge Time: Single Battery 4-cell: 2.7 hours, Double Battery 8-cell: 5 hours

Single 4-cell Battery Run Time: Setting 1 = 2.7 Hours, Setting 2 = 2.2 Hours, Setting 3 = 1.3 Hours, Setting 4 = 2 Hours, Setting 5 = 1.7 Hours

Double 8-cell Battery Run Time: Setting 1 = 5.0 Hours, Setting 2 = 4.5 Hours, Setting 3 = 2.5 Hours, Setting 4 = 4 Hours, Setting 5 = 3.3 Hours

Battery Life: 500 Cycles

Battery Weight: Single 4-cell: 0.272 Kg (~ 0.6 Lbs), Double 16-cell: 0.490 Kg (~ 1.1 Lbs)